Electronic Safety & Security.
We offer smoke detection systems that are manufactured by highly skilled experts from top notch raw materials and cutting edge techniques.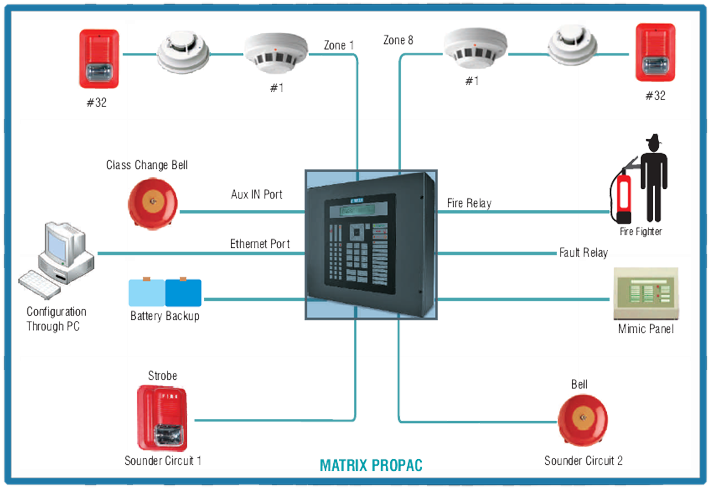 Conventional Smoke Detection
The conventional smoke detector reduces the risk of death and injuries to staff and visitors and prevents the damage to property due to fire. This smoke detector will sense the presence of smoke and warn you even before the fire is outset. As soon as the smoke is detected, an alarm is generated through the hooter thereby allowing the prevention of further damage. The smoke detector is suitable for small to medium sized offices, residential complexes and buildings.
Addressable Smoke Detection
Addressable smoke detectors are used in a wide range of applications as they give fastest response to the slow burning or smouldering fire giving rise to large visible smoke particles. This type of smoke detector is typically used where there is high level of dust, fumes, steam or smoke under normal conditions. These alarms detect a rapid increase in temperatures and automatically compensates for gradual increase in the scatter signal due to contamination (e.g. dust build up) thereby reducing the overhead of false alarms.
Available Systems: